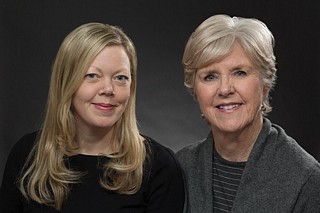 About Susan and Jen Rothstein Team
Susan and her daughter-in-law, Jen, formed a partnership to provide a high level of detailed service and market knowledge. Susan has been a successful Realtor in Brookline and Newton for over thirty years. Jen brings a renewed energy and perspective to compliment Susan's expertise in marketing, negotiating and managing the sales transaction to a successful finish.
Susan, a long-time resident of Brookline, has always been actively involved in neighborhood, school and civic activities. Jen is a graduate of Boston University and an active Brookline resident with two children enrolled in the Brookline Schools. She currently serves on the board of the Brookline Education Foundation, the Pierce School Council and is a former co-chairperson of the Pierce School PTO.
Susan and Jen are well known for being top real estate resources in Brookline, Newton and surrounding areas. As a team, their personal commitment is to guide their buyer and seller clients with the highest degree of ethical and professional standards to achieve their clients' goals.
Click below to see a sampling of the current offerings being marketed by Susan and Jennifer:
135 Aspinwall Avenue, Brookline
11 Regent Circle #4, Brookline
Cabot Estate #D201, Jamaica Plain
CLOSED
103 Colchester Street, Brookline
487 Washington Street #3, Brookline
565 Boylston Street, Brookline
47 Winthrop Road #1, Brookline
447 Washington Street, Brookline